Nanospore
Nanospore started off as a personal experiment in intellectual property development, character design, product development, manufacturing, and commerce. Eventually it evolved into a multi-disciplinary creative studio that I ran with Benjamin Lee for a number of years.
The Nanospore characters are a sub-species of the Spore race. They have showered into our atmosphere as blank, featureless, softball-sized spores. They were jettisoned onto our planet to conduct research, emulation, reconnaissance and evacuation (Operation RERE).
One core feature among the Nanospores is their beady eyes and cute rounded bodies which mimic everyday objects in the most incongruous manner. On the inside, these creatures are actually self-sufficient 'nano-industrial complexes' that use the resources within their immediate environment to build themselves up from scratch. Within 2 weeks' development time, their singular experiences will help them to adapt and grow into completely unique Nanospores, brimming with personality and savoir-faire.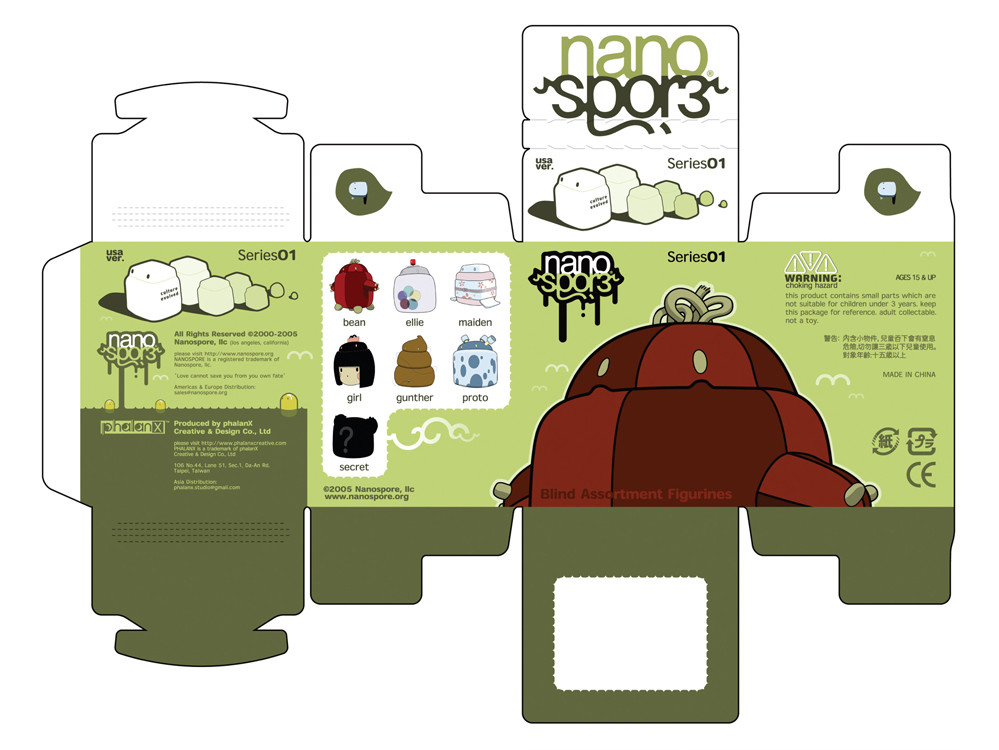 THIS IS AN INCOMPLETE POST. CHECK BACK LATER FOR ITS PROGRESS.